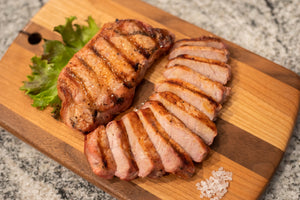 Pork Loin Chops are some of our favorites around here! These chops are very well marbled and you will be sure to enjoy!
2 chops per package
Cut .75 inches thick
Package weight approximately .6 lbs+
Vacuum Sealed, Ships Frozen
Raised Sustainably & Ethically
USDA Inspected and Labeled
Duroc Pork- known for exceptional marbling and a robust flavor!